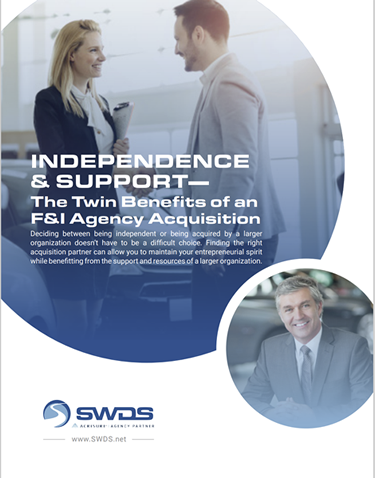 Exercise Your Equity and Be More
Since 1985, we have been an industry leader serving as the primary resource for our dealer clients, by providing superior F&I training and development, effective and streamlined systems and processes and product innovation. As the dealer landscape continues to evolve, so have we, adding resources to help its clients remain at the forefront of changes in the automotive industry.
It has been the spirit of this "client-centric" mentality, along with strategic acquisitions of similarly cultured agencies, which has allowed Acrisure Protection Group to service more than 1,100 dealerships throughout the U.S. This has also included expanding our services to specialized P&C programs for our dealer clients, which is like no other in the industry. We are a powerful, forward-thinking company that is open to opportunities that benefit our clients.
Acrisure Protection Group is continually seeking dynamic agencies who are looking to collaborate and grow their portfolio of business. Our model allows F&I agencies to maintain the integrity of the company that they have built and preserve the talented people within their company that have allowed them to do so. All while providing the scale and backing of a larger company to support the ever-growing needs of their dealer clients.
If you are interested in taking a confidential look into what your agency may be worth and what a potential acquisition with Acrisure Protection Group would look like, please contact:
Ryan Hoff
Senior Vice President
949-550-4111