Formation of Acrisure Protection Group | Expanded Auto Industry Impact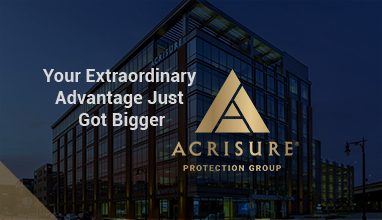 March 27th, 2023 Irvine, CA –Acrisure, a top-10 Fintech insurance broker is enthusiastic to announce the formation of Acrisure Protection Group to integrate and organize Acrisure's auto (F&I) and (P&C) industry expertise. Acrisure Protection Group offers dealer clients the industry leading F&I voluntary protection products, reinsurance/dealer participation programs, anti-theft programs, and dealer-centric P&C/worker comp offerings. The company boasts a national network of more than 3,000 active dealers across all 50 states. With driven focus for product innovation, compliance expertise, and results-driven training, Acrisure has redefined how our dealer clients measure success and grow their bottom line. Acrisure is An Extraordinary Advantage SM for millions of clients worldwide. The Company combines human and high tech to deliver a broad array of products including Insurance, Reinsurance, Cyber Services, and more. In the last nine years, Acrisure has grown in revenue to approximately $4 billion and currently employs nearly 15,000 colleagues in 21 countries.
With a notable national presence, Acrisure has acquired the naming rights for Acrisure Arena (California) home of the AHL's CV Firebirds, Acrisure Stadium (Pennsylvania) home of the Pittsburgh Steelers, and Acrisure Hall (New York) home of the NHL's Islanders. This new and elevated collaboration with Acrisure will incorporate all companies that primarily represent F&I products in the automotive and finance industries, under the Acrisure agency network. This also includes Dealer Protection Group (DPG) that represents P&C insurance offerings such as cyber security, garage keepers, and workers compensation.
These companies include:
SWDS Holdings (Irvine, CA) – F&I
Blakely Enterprises (North Platte, NE) – F&I
CIC Automotive (Chicago, IL) – F&I
Dealer Protection Group (Irvine, CA) – P&C
Evergreen (Spokane, WA) - F&I
F&I Solutions Group (Benton, KY / Milwaukee, WI) – F&I
IPS Agency (Georgetown, KY) – F&I
JET (Chicago, IL) – F&I
Mainey Distribution (Sacramento CA) – F&I
Olympic Dealer Marketing (Seattle, WA) – F&I
RAM Associates (Marshfield, MA) – F&I
Team Northland (Eau Claire, WI) – F&I
United Insurance Group (Chicago, IL) – F&I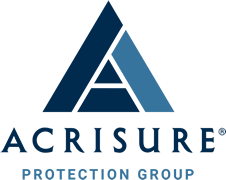 All above mentioned and well-established companies will rebrand and be known on a go forward basis as Acrisure Protection Group. This is a branding and positive market change. Each company will legally remain operational under their business credentials; therefore client, provider and carrier agreements will remain unchanged and intact under those legal entities; including Dealer Protection Group.
For more information:
MarCom@AcrisurePG.com