Peter Velau Featured Speaker at AE Experience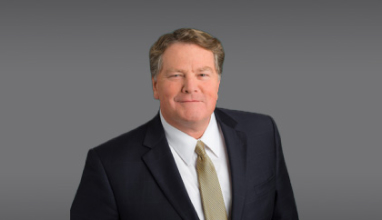 May 21, 2021 - SWDS an Acrisure Agency Partner, is a leading full-service provider of Finance & Insurance (F&I), Anti-Theft programs and related training services to U.S. automobile dealerships, is excited to announce that Peter Velau will be presenting, "Leveraging Online Training: Lessons from Lockdown" at the AE Experience, which is the virtual counterpart of Agent Summit in May.
On Tuesday, May 25 at 12:00 p.m. (EST) Peter Velau, Vice President of SWDS Training Academy, will discuss how to extend the reach of F&I Training using online presentation skills learned from the necessary pivot during the Covid-19 pandemic.
"The Covid-19 pandemic caused an almost complete shutdown of in-person training. Suddenly, online training was the only way to address our clients' needs," said Velau. "We quickly learned that while online training cannot replace in-person training, it can be a powerful tool for extending the reach of F&I trainers."
Competition in this segment is fierce, and success depends on a number of factors outside of your control. To confront these realities, AE Experience will bring agents, agent principals, trainers, compliance and reinsurance experts, and F&I industry leaders to one place to educate, commiserate, and plan for the future.
Read full article or to register today, visit AgentEntrepreneurExperience.com