SouthWest Dealer Services Bolsters U.S. Presence with the Acquisition of Evergreen Dealer & Insurance Services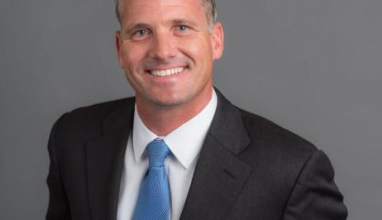 Irvine, Calif., August 21, 2017 – SouthWest Dealer Services (SWDS), a leading full-service provider of automobile security and tracking devices, finance and insurance (F&I) products and related training services to U.S. automobile dealerships, has acquired Evergreen Dealer & Insurance Services (Evergreen), a consultative firm specializing in F&I based in Spokane, WA.
A subsidiary of Spencer Capital Holdings, Ltd. (SCH), a global holdings company, the acquisition supports SWDS' overall U.S. growth strategy into existing and new markets, and brings additional scale, resources, and a broader solutions portfolio to automobile dealers and their customers.
"We understand that no two markets are the same, and neither should our services be. That's why we seek out companies who specialize in their craft and understand the region in which they operate, to not only grow in size but in order to stay one step ahead of the shifting needs of our dealer client base," said Ryan Hoff, Vice President of Mergers and Acquisitions, SWDS. "Evergreen's reputation for stellar customer service, tailored products and long-term partnerships in Washington made them a natural fit and will fuel the development of our company as an industry leader."
The acquisition of Evergreen is immediately accretive to SWDS Holdings.
"The acquisition allows us to capitalize on the wave of industry consolidation taking place among auto dealers, expand geographically and maintain the level of local support that our dealers are accustomed to," said Larry Pomarico, Executive Vice President of Sales, SWDS.
SWDS boasts more than 330 employees and an active dealer network greater than 650 across 16 states. There will be no personnel changes as a result of the merger. Financial terms of these transactions have not been disclosed.
About SouthWest Dealer Services
SouthWest Dealer Services (SWDS) is a leading independent full-service provider of finance and insurance (F&I) products and services to automotive dealers in the United States. The company has nine regional offices across the U.S. in Arizona, California, Colorado, Idaho, Illinois, Indiana, Iowa, Kansas, Missouri, Nevada, New Mexico, Oklahoma, Oregon, Texas, Washington and Wyoming. Founded in 1987, the firm focuses on providing dealers with one efficient source for products and services, offering auto security products, vehicle service contracts, guaranteed asset protection (GAP) programs and other ancillary F&I products. The firm is headquartered in Irvine, CA. For more information on SWDS, please visit: http://swds.net
About Evergreen Dealer & Insurance Services
Evergreen Dealer & Insurance Services located in Spokane, WA is a privately held company that provides dealership consultation. As a Finance & Insurance (F&I) agency, the business focuses primarily in providing F&I products including: Vehicle Service Contracts, GAP, Sealants, and other ancillary products for dealerships.
Media Inquiries:
Jill Zack SouthWest Dealer Services
jill.zack@swds.net
(720) 470-8762