SouthWest Dealer Services Expands Footprint With Acquisition of Dealer Protection Group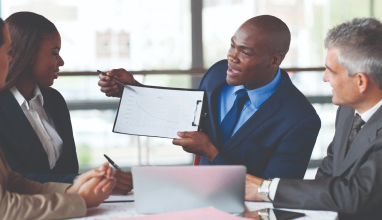 IRVINE, CALIF.
NOVEMBER 10, 2017
SouthWest Dealer Services (SWDS), a leading full-service provider of automobile security and tracking devices, finance and insurance (F&I) products and related training services to U.S. automobile dealerships, has acquired McDub Enterprise, Inc. and its subsidiary Dealer Protection Group, Inc. (DPG), an insurance brokerage firm specializing in the automotive industry.
The acquisition supports SWDS' overall U.S. growth strategy to expand the company's portfolio of product offerings for their automobile dealer clients and their customers. Clients will now have access to a myriad of products and programs under one umbrella, including Property & Casualty Insurance and Workers Compensation Services. This marks the fourth and largest acquisition for SWDS since early 2016.
"We see this acquisition as a win for both companies, whereby, the portfolio of products offered to our mutual clients will expand, bringing an elevated level of service and a more holistic business model to meet their evolving needs," said Kevin McWilliams, President of DPG. "Both companies share a track record of more than twenty years in the automotive industry with a focus on innovation, elevated ethical standards and strong client partnerships."
The acquisition of DPG is immediately accretive to SWDS Holdings.
"We are excited to join forces with such a respected group of industry peers who will bring an unparalleled level of expertise while simultaneously increasing our retail automotive market penetration," said Vernon Leake, Chief Executive Officer of SWDS. "As our clients face increased competition, this acquisition will allow us to be a true vertical partner delivering solutions that matter most to our customers."
SWDS boasts more than 330 employees and an active dealer network greater than 650 across 16 states. There will be no personnel changes as a result of the merger. Financial terms of these transactions have not been disclosed.
About SouthWest Dealer Services
SouthWest Dealer Services (SWDS) is a leading independent full-service provider of finance and insurance (F&I) products and services to automotive dealers in the United States. The company has nine regional offices across the U.S. in Arizona, California, Colorado, Idaho, Illinois, Indiana, Iowa, Kansas, Missouri, Nevada, New Mexico, Oklahoma, Oregon, Texas, Washington and Wyoming. Founded in 1987, the firm focuses on providing dealers with one efficient source for products and services, offering auto security products, vehicle service contracts, guaranteed asset protection (GAP) programs and other ancillary F&I products. The firm is headquartered in Irvine, CA. For more information on SWDS, please visit: http://swds.net
About Dealers Protection Group
Dealers Protection Group (DPG), founded in 1999, is a full-service, brokerage consulting firm providing property and casualty insurance and workers compensation products for franchised automobile dealers. The firm also offers surety bonds, employee benefits and financial and insurance (F&I) programs. The company is headquartered in Irvine, CA and services dealers in the following states: Arizona, California, Colorado, Hawaii, Illinois, Nevada, Oregon, and Texas. For more information on DPG, please visit: http://www.dpg-ins.com