Automotive News: SouthWest expands U.S. footprint, plans more acquisitions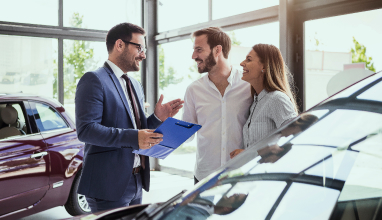 November 22, 2017 @ 11:02 am by Hannah Lutz - SouthWest Dealer Services has poised itself for national expansion with a string of acquisitions over the last two years. Its latest purchase, Dealer Protection Group Inc., could give the company access to all 50 states. The agreement with Dealer Protection Group, an insurance brokerage firm, is the fourth and largest acquisition for SouthWest since October 2016, the company said this month.
Over the last two years, SouthWest has acquired F&I companies Evergreen Dealer & Insurance Services in Spokane, Wash.; Olympic Dealer Marketing in Seattle; and United Insurance Group in Chicago.
Acquiring Dealer Protection Group is SouthWest's first foray into the property and casualty insurance business. Dealer Protection provides property and casualty insurance and workers' compensation products to franchised dealerships. The company also offers F&I programs, employee benefits and surety bonds.
Dealer Protection Group has dealership clients in California, Nevada, Arizona, Colorado, Illinois, Texas, Hawaii and Oregon, but it's licensed in all 50 states.
The acquisition "will allow us to continue our expansion nationally," Vernon Leake, SouthWest CEO, told Automotive News.
The company is working on a series of additional acquisitions to complete its national footprint. SouthWest's dealership client base has grown to more than 1,000 rooftops, from about 650, since the Dealer Protection acquisition. Dealer Protection's leadership will remain in place, with Kevin McWilliams as president. McWilliams has joined SouthWest's executive management committee.
Both companies are headquartered in Irvine, Calif. They plan to relocate to a shared headquarters in Irvine next year. Financial terms of these transactions have not been disclosed.
Expanded offering
Dealer Protection Group's product lineup offers:
A garage package, which includes auto liability, property, premises liability, errors and omissions coverage for F&I operations, employee dishonesty and inventory coverage.
Workers' compensation, which covers injury to employees while they are on the job.
Employee benefits, which includes health and dental insurance from a wide variety of carriers.
Cyber liability coverage, which protects dealerships if they face a data breach.
Surety bonds for state required bonds, lost title bonds, vehicle verifier bonds and more.
"Virtually anything that can happen to a dealer from an insurance perspective that can impact their operations," McWilliams said. "We're there for them."
The additional services expand the range of products SouthWest offers and give the company an opportunity to cross-sell, Leake said. Plus, because SouthWest is a large anti-theft provider for dealerships in the U.S., installing 40,000 anti-theft devices per month, "We feel like SouthWest's auto security offering complements Dealer Protection Group's garage liability coverage in helping to mitigate risk," Leake said.