SWDS Holdings Acquires JET Management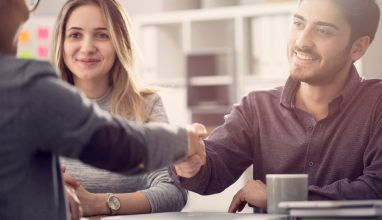 March 27, 2019 @ 10:00 am

IRVINE, CALIF.
MARCH 27, 2019
SWDS (SouthWest Dealer Services), a leading full-service provider of Finance & Insurance (F&I), Anti-Theft programs and related training services to U.S. automobile dealerships, has acquired JET Management (JET), a consultative firm specializing in F&I programs based in Lakewood, IL.
The acquisition supports SWDS's overall U.S. growth strategy into existing and new markets and brings additional scale, resources, and a broader solutions portfolio to automobile dealers and their customers. This builds upon the firm's impact in the automotive-service vertical market, which also includes mitigating risks and providing dealer clients industry-specific customized Property & Casualty (P&C) insurance products, loss-control solutions, Personal Lines and Employee Benefit plans.
"I made the decision to join SWDS because their quality programs, products and personnel will provide my company and dealer clients more opportunity for growth," said Brian O'Connor, President of JET.
JET's reputation of long-term partnerships in the Illinois and Midwest market is a natural fit. The companies expect to realize significant synergy which will further solidify SWDS's ability to provide outstanding support for an expanding platform of dealer clients.
"The acquisition allows us to expand our national footprint in conjunction with, and complimentary of the auto industry's consolidation amongst auto dealers. JET's high touch service and products fit seamlessly into the SWDS philosophy of being intensely focused on driving value for our dealers," said Larry Pomarico, Executive Vice President of Sales, SWDS.
SWDS has 370 employees across 18 states supporting more than 1,100 dealer clients. The acquisition of JET is immediately accretive to SWDS existing portfolio of companies. There will be no personnel changes as a result of the merger. Financial terms of these transactions have not been disclosed.
About SouthWest Dealer Services
SWDS is a leading independent full-service provider of finance and insurance (F&I) products and services to automotive dealers in the United States. SWDS also offers a full suite of property and casualty (P&C) services and products through its wholly-owned subsidiary Dealer Protection Group (DPG) The company has nine regional offices across the U.S. in Arizona, California (4), Colorado, Illinois, Kansas and Washington. Founded in 1987, SWDS focuses on providing dealers with one efficient source for products and services, offering vehicle service contracts, auto security products, guaranteed asset protection (GAP) programs, other ancillary F&I products. The firm is headquartered in Irvine, CA. For more information on SWDS, please visit: http://swds.net
About JET Management
JET Management located in Lakewood, IL is a privately held company that provides dealership consultation and training services. As a Finance & Insurance (F&I) agency, the business focuses primarily in providing F&I products including: Vehicle Service Contracts, GAP Insurance, Sealants and other ancillary products for dealerships.